Trust and Special Funds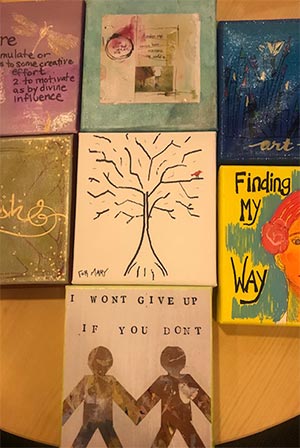 The following list of Trust and Special Funds represent gifts that have been made by patients, family members and loved ones, physicians, and others appreciative of the care and services provided by UCSF Mount Zion. Many of these Funds date back decades, and allocate resources according to established mandates; others have guidelines that allow the MZHF Board of Directors discretion in how they are disbursed.
Together these Funds comprise an endowment that has far-reaching benefits for the health of the San Francisco community and beyond.
The MZHF Board of Directors acknowledges and thanks the individuals and families who have contributed so generously to improve the health of the community by establishing the following funds, as well as many who established funds that have since been spent for their designated purposes or merged for purposes of grantmaking efficiency into other funds. MZHF is honored to play a role in allocating these important resources in accordance with donors' wishes.
Patient Care Funds

Alexander and Szigfried Lindenbaum Heart Fund
Alice and Sidney Schwartz Patient Fund
Berthold and Belle Guggenhime Fund
Blanche B. Goldman Newborn Prenatal Care Fund
Cardiovascular Patient and Family Care Fund
Clinic Fund
Edgar M. Kahn Memorial Fund
Gustav and Rose Schmelzer Outpatient Clinic Fund
Harriet Ornstein Memorial Fund
Harry and Betty Curzon Endowment Fund
Irene B. Dernham Fund
Julian Meyer Cardiovascular Fund
Rhoda Goldman Cancer Care Fund
Education Funds

Alice and Samuel Lilienthal Memorial Fund
Blumberg Loan Fund
Dr. Julius Rosenstirn Scholarship Fund
Jacob Smith Surgical Lab Fund
Louis and Amelia Bloch Memorial Fund
Mabel E. Brush Endowment Fund
Milton Meyer Teaching Fund
Patricia Brown Memorial Fund
Rhoda and Richard Goldman Fund
Schwartz Education and Travel Fund
Research Funds

Frederick J. Hellman Fund
General Research Fund
Gilda H. and Irving L. Mayer Fund
Harold Brunn Institute Endowment Fund
Herbert L. Cook Memorial Fund
Janet S. Landfear Memorial Fund
Loraine M. Newman Research Fund
Pearl B. Jacobs Trust Fund
Rhoda Goldman Cancer Research Fund
Advised and Discretionary Funds

Dr. Harris M. Fishbon Fund
Kerner Cancer Research and Education Fund
Mae Swig Memorial Fund
MZHF Unrestricted Fund